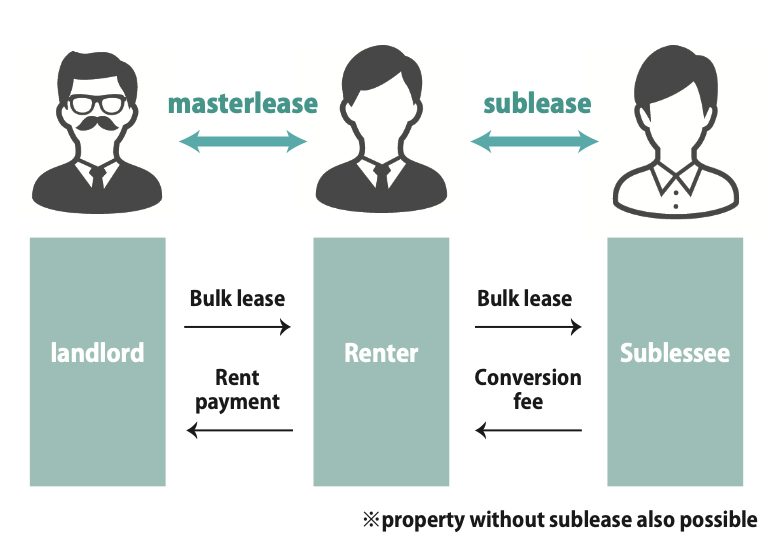 2020/05/21
FHC Sublease Support
You can entrust us to solve your property related incidents so you can focus on your job and life in Kansai. For instance, if the water pipes burst, fire alarm goes off, gas leaks etc while you're living at the residence FHC will contact property management on your behalf to solve the problem as soon as possible. Rest assured that FHC will update you on any incidents in English.
What is FHC Sublease Support?
When you live in Japan, invoices for rent, electricity, water, gas bills and other expenses are posted separately to you every month which can be time consuming to manage. To make life as hassle-free as possible for you, FHC will manage all your utilities, rent and other monthly expenses combining them with a small management fee, so that you only need to pay one fee once a month.
This is a service for foreigners, because of the strict requirements for rental property contracts in Japan.